Name drops form a necessary part of this post 😉
Leading up to the Atarim WP Agency Summit, I thought I would remind people of the power of connection.
As the founder of Elegant Marketplace I was lucky enough to be featured on Podcasts, Blog posts and had many opportunities to meet the 'Movers & Shakers in our industry.
WordPress is full of very talented innovators, product makers and skilled developers and, if you take the time to attend an event like Word Camps or WordPress meetups, you can meet some very helpful people who are, frankly, more than happy to offer friendly advice on how to get your 'stack' out there to a wider audience.
I started attending WordCamps and other situations like Agency Transformation Live as part of my business a few years ago. Notable connections have been with Vito Peleg, the founder of Atarim (formerly WP FeedBack) which resulted in Elegant Marketplace listing his product on the store to great effect. This also led to the co-founding of Onlinevenue.live and Waahi.io and inevitably led to a secure friendship both in business terms and personal. And, now, I am a co host on WP Agency Summit along with Vito and Stephanie Hudson, a force to be reckoned with in the WordPress space.
I look forward to meeting up with the awesome WordPress Agency community and helping guide them through the summit which starts on the 23rd of March and ends on the 26th of March (No sleep for me then!)
Another great thing that WordCamps brought to the table for me was meeting Mike Demo – he is lead hand shaker at Web Ventures the investment part of InMotion Hosting – he does a fantastic job of simply suggesting a chat and then introducing you to the crew at Web Ventures which can either result in a 'Great to Meet you and let's all be friends' or, Yup, let's move this on to see if we can make a deal – My experience was the latter and we sold Elegant Marketplace to Web Ventures in late 2019.
Whilst attending WordCamps I met and chatted all be it briefly, to Matt Mullenweg the Co Founder with Mike Little of WordPress who was interested in the Page Builder Cloud concept and in my belief that using that system would lead to being able to store any page builder layout on a cloud server and then automatically converting that to a Gutenberg layout – on the fly!
This of course intrigued him, and he even suggested I connect with him should I need some help on that aspect. Inevitably I sold Page Builder Cloud before that dream came true – but, I do have an AI in the works which will be announced in a couple of months or so that will do exactly that – so, watch this space.
At the same WordCamp, I bumped into Chris Lema, a legitimate powerhouse in our community – I introduced myself and he said, (verbatim) "I know who you are, I like what you are doing, I am watching you!" Now, I am not often 'scared' but man, that scared me – luckily, he was smiling when he said it and I knew it came from a good place. I am certain, Chris and I will collaborate on something in the future whether he wants to or not – right?
Another example of The Power of Connection is this. I was perusing LinkedIn and came across this post:
Now, I met Sebastiaan via my podcast on Elegant Marketplace (Tools are Tools) and I also met The Angry Creative Guys and David Lockie at WordCamp Brighton a while ago. Since then, Pragmatic have teamed up with Angry Creative and now, WordProof have brought in David Lockie as an advisor to the board, if that does not demonstrate the Power of Connections, I do not know what does.
I also met Bridget Willard at WordCamp St Louis and she ended up writing all the marketing copy for one of my websites. It has proved so popular and on point that I have had to put that business on pause to new clients until May 2021. So, thanks Bridget – I appreciate you.
Basically, what I am saying is – Take Part! Go to meetups, WordCamps and Online Summits as much as you can, introduce yourself and get connected.
The power of connection also enables me to help people on both sides of business.
Yesterday (17th of March) I was chatting with a developer who needed some work, I told him I have nothing for his full stack skill set now, (He has worked for me on and off on a freelance basis for a couple of years) but, I would look around. Less than an hour later I had a Zoom Meeting with a hosting business I know well – during that general meeting he asked if I knew any plugin devs with a strong skill set around React, PHP and Laravel – Less than 2 hours later these guys met over Zoom and the developer was employed on a 40-hour a week contract at a great rate! BOOM!
Last year, I also had a meeting with some pretty powerful guys in the WordPress community, by powerful I mean they have some money to invest. Once again, they asked me if I could recommend a business in a particular space that needed or wanted investment and of course I recommended just one – it will remain nameless for confidentiality reasons but I happen to know the deal has been done for well over 6 figures and the business will now fly to even greater heights than even I could imagine, as these guys are happy to invest both the time and money in making an already great product even more awesome than it already is and, add additional finance for full staffing, further innovation and the best support.
Now, to answer that question you are all asking, what did I get out of these two intro's?
I rarely consider what I can get out of an introduction as it can cause issues on the sale.
Being an introducer is not an easy path to walk. The short answer on these two is that I did not and do not expect to financially benefit from these introductions on their own – and nor should I.
The main thing here, is that I have been able to help and promote businesses and people I know, work with, and admire to achieve a set of goals. I know that Karma will reward me in many ways but even then, I have no ulterior motive and that has been borne out of learning about the WordPress way – Give a little and get a lot. The 'lot' in this case is knowing that I have helped people connect, I have helped people grow their business and I have helped people build on their skill set. That is a great feeling, right?
I urge you all to take on the Power of Connections, and attend the WP Agency Summit, the connections you make with the speakers and in the networking lounges may take days, weeks, months and years to reward your commitment to our community but, rewarded you will be.
By attending both live and online meetups, you will build your profile, people will get to know you for your generosity, approachability, and your skill set. The power of connection is your way to ensure your sustainability as an individual, a business and an influencer. Sign up today – its free and you will love it. I look forward to seeing you on the inside at the biggest WP Summit there is. #AtarimSummit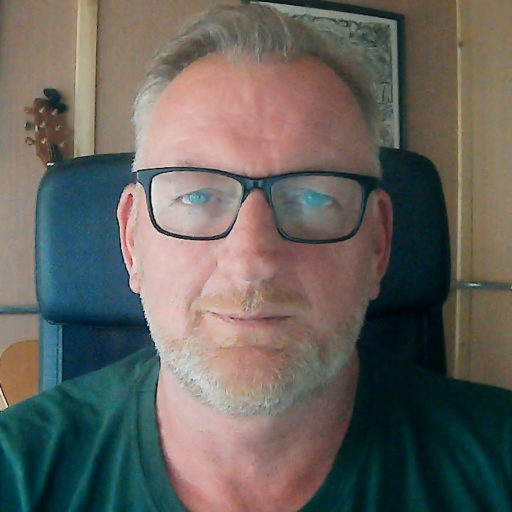 Let's have a one on one- In May