As big news as this is – it is no real surprise. All in One SEO was acquired a while back by the power house that is Syad Balkhi and we all know what happened there – AIO changed, it became more aggressive in its marketing, it had an on boarding wizard that encouraged premium uptake and it took out a few things that you can only now do in Premium.
SEO Competitors came out of the woodwork very quickly. The fast growing Rank Math (So similar to Yoast it was almost as if Yoast had been forked ;)) SEO Press and many many others arrived with digital advocates appearing all over the place telling us there were alternatives to AIO and Yoast – and – by all accounts just as good, if not better.
In simple terms, its my view, Yoast were losing market share – even if only a perception – a sale was inevitable. A sale to a company that is worth Billions in the hosting world, a sale to a company that is no stranger to controversy – remember Joost being criticised for his behaviour at various WordCamps – remember the admin banners – well, The owners of Bluehost are no strangers to that either. They were the first to put a CPU cap on websites – shortly followed by other hosts. they got hacked across a lot their hosting properties and they made a lot of people redundant at a time when the timing could have been better – why, because they were a public traded company and they needed to balance the books.
Controversies aside – I have had a few and am still here right?, we must remember that Yoast, like most plugin developers were bootstrapped, they grew in ten years to 140 staff, $millions in revenue and contributed massively to the WordPress community and sponsored many events including WordCamps, local teams and are a corner stone of contributions to their home town. The current CEO Marieke van de Rakt is possibly one of the most genuine people I have ever met. Her knowledge is phenomenal in her own sphere and she has also brought up a number children, is a Dr (PHD) of Social Sciences (perfect for a CEO of an SEO company, right?). I met up with Marieke on a podcast I was doing and instantly fell in love – philosophically of course ;).
I also met up with the Yoast team in their booth at the Atarim Web Agency Summit where we met (virtually) when they were in their kitchen after doing a long day in their booth and again, cursed the pandemic for not allowing us to meet up in person. We had a very open chat on where we all thought WordPress and WordPress Premium Plugins should be heading and found ourselves on the same page. These people are a phenomenal team and I wish them all the best for the future. The team are going to have to get ready for an incredible surge in usage as one can imagine that every host owned by NFD will auto install Yoast as part of their install stack and if they don't – WTF?
In most acquisitions the founders go through a transition period where they really dive deep with the new owners, set up a transition team and then within a year or two – exit. I know this happened with the Acquisition of Elegant Marketplace when I sold it to InMotion Hosting.. During this time, plans are made, new team members join, old team members either stay or go – it is the way of things. Marketing initiatives are played out and the hope is that at the very least, growth is maintained and quality of support, service and product is enhanced. To be honest, I had a great time and remain firm friends and colleagues with the team I worked with – most of whom have now moved on to other things in the WordPress ecosphere. One became head of Hosting at a very large host, one became a community manager at codeable and one is now an independent freelancer in the affiliate marketing arena – all are doing well!
As for me, well, I invest in businesses that align with my idea of how we operate, who we deal with and how we deal with them – i.e .in a fair minded, open and honest way.
I joined GridPane this year because I believe in what they are doing and how they are doing it – Hosting is big business and if you are an agency with web clients and you are not using a service like GridPane – you are missing out on literally hundreds of thousands of dollars in revenue.
Vito Peleg of Atarim ( WPFEEDBACK) and I, co founded Waahi – an online virtual office space to answer the question of; how do we build, maintain and interact with our team in a private and easy to use video platform – It was launched yesterday (12/08/2021) and we are excited as can be. It took us a little while and a lot of investment in both time and money and I know it is going to be a flyer!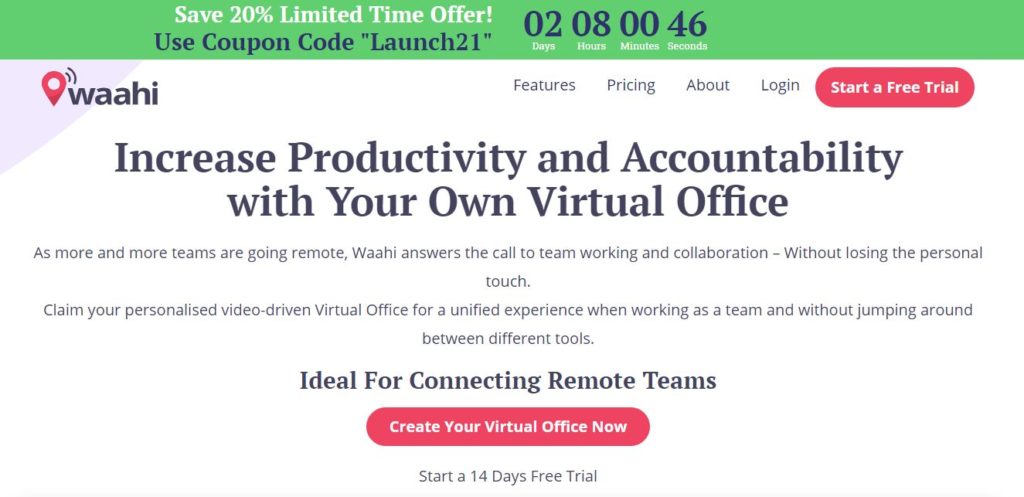 We are also working on a knockout plugin for WordPress that will help every single user of a WordPress website. Its coming soon, so watch this space.
In May of this year, I acquired 23 WordPress plugins and increased sales by over 300% in less than a month – I also built Divi Sorted a great way for divi theme users to get the best out of their blog posts, products and custom post types by displaying them in a sortable way that web users can understand.
As you can see, I believe that people buying, selling and producing platforms like Yoast, Atarim, Waahi, GridPane and all the other thousands of opportunities out there in our ecosphere is the way forward. Here's to growth, sustainability and keeping an open mind on premium WordPress products and services.
You can catch me every Friday as I co host the WPTONIC PODCAST live and dangerous at 16:30 UK time, 08:30PST. See you soon.